Pizza Restaurants Are Too Pretentious For Their Own Good
Pizza should be an unfussy vessel for cheese and carbs to enter your mouth.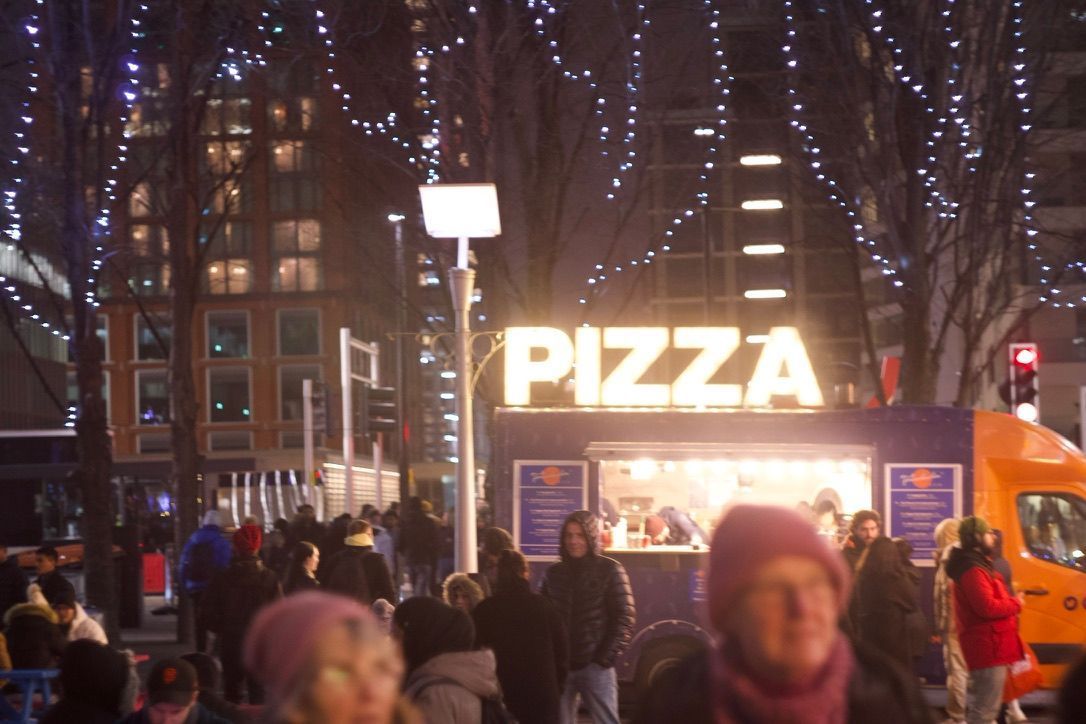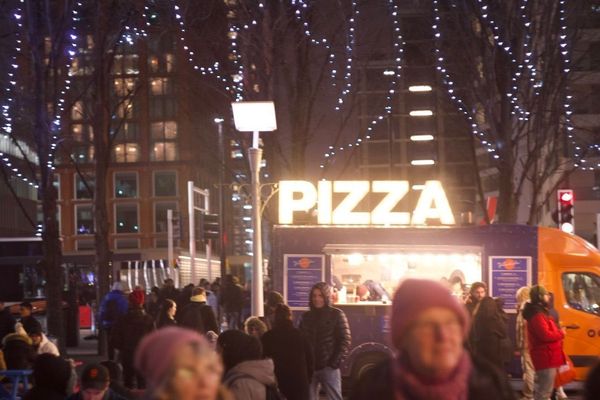 Call it the Maisie hater arc if you want. But lately, I've had this constant feeling at the back of my mind that most London pizza restaurants have become far too pretentious and condescending given what they're serving.
At its heart, pizza is a base of bread topped with a sauce, cheese (sometimes the cheese is the sauce!) and perhaps some kind of topping. It's great because there isn't that much more to it, and it's really hard to make bad pizza. Sure, there's mediocre pizza. Greasy pizza. Pizza that's not super exciting or interesting. But at the end of the day, it's still pizza and it combines salt, fat and carbs in a wonderful tour de force.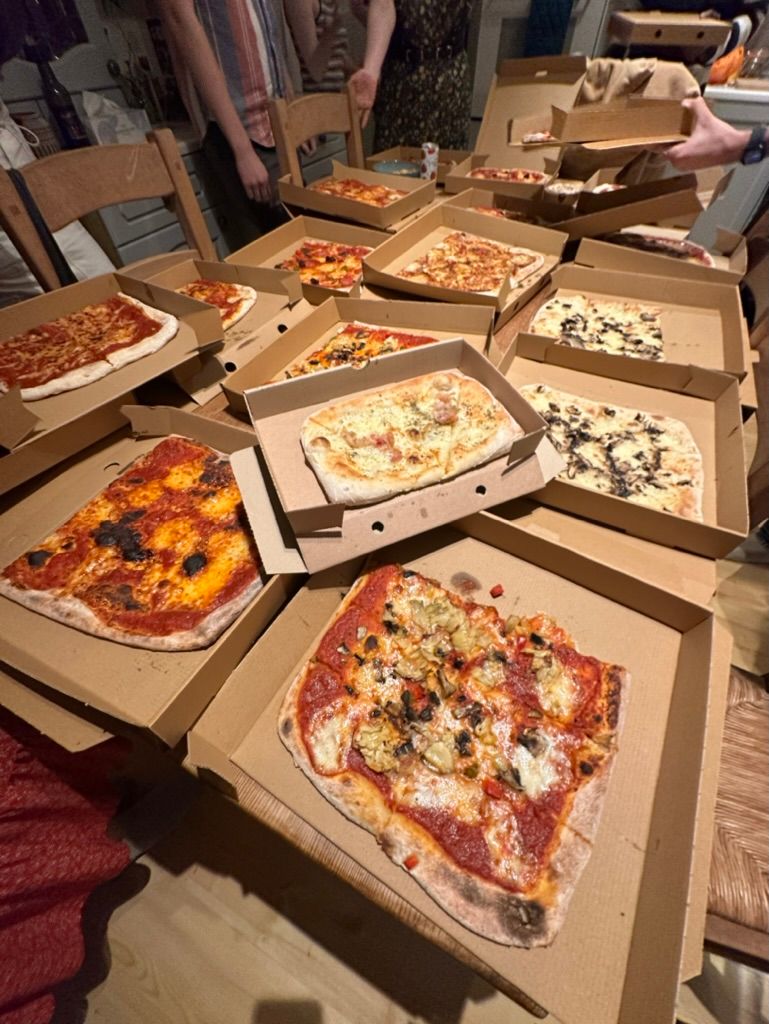 The penny dropped for me when I got pizza delivered from a local restaurant, that prided itself on quality ingredients, three-day sourdough and wood-fired pizza. Whatever. This has minimal effect on my experience of eating the pizza, any sourdough tastes pretty great; and as long as the oven is hot enough, I don't care what fuel is used to heat it. What did impact my eating experience was the pizza arriving unsliced. Ex-fucking-cuse me?!
A few pizza restaurants do this now. They give you the pizza unsliced because it apparently keeps everything together better and improves taste or whatever. But, what these charlatans have done is drastically increase the time and effort needed for me to eat and enjoy the pizza. It's now a chore, some places will also strongly suggest heating the pizza again in your oven for the optimal experience. When's the last time Domino's played tricks on us like this?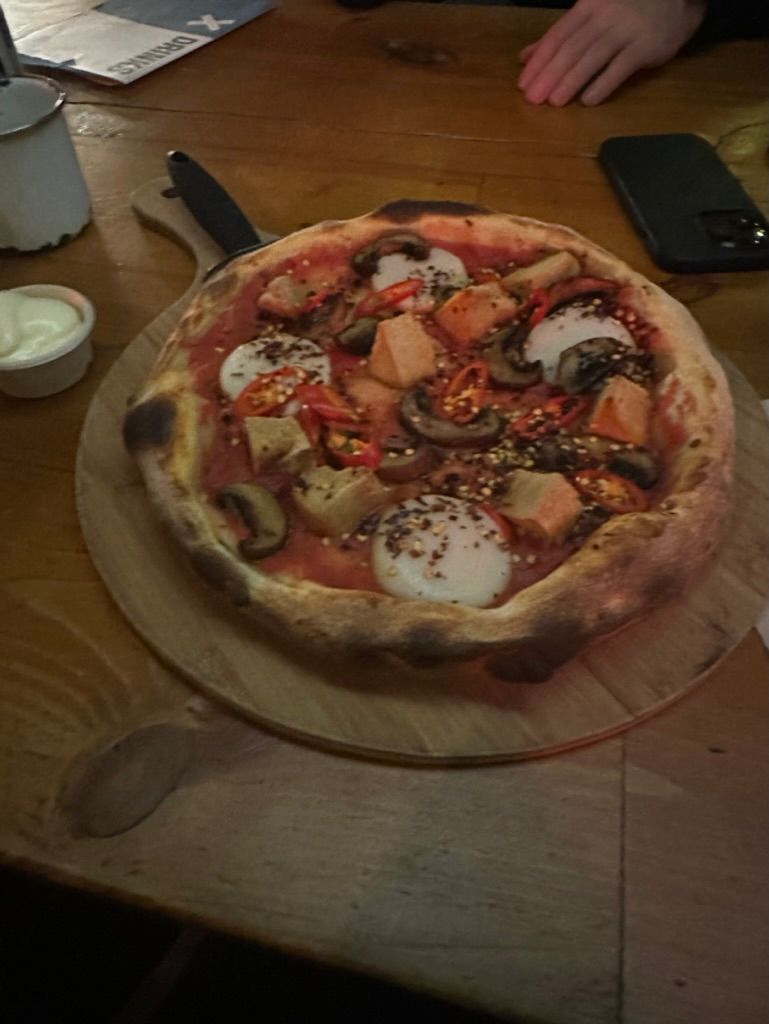 The best pizza in London right now is self-aware. It realises that it is a casual meal and that it's very fine and okay! Voodoo Ray's is great because they serve bloody massive pizza by the slice. Homeslice is cool because they will cook up some ridiculous topping combinations. Firezza is neat because they serve their pizza in squares and sell it by the metre. I don't need artisan ingredients. I don't need minimal and boring toppings. I don't need my meal served on a spanking paddle.
London pizza restaurants. I'm begging you to just ditch the pretence, dress down and just have fun with things. And please make sure you've got some great chilli oil on hand too.